Forget multiple-star hotels, don't expect five-course menus, don't look forward to luxury and idling around resorts. Traveling is expensive only for those who think it has to be. We all have the same tongue, a pinkish one. 
Traveling is about discovering places where other people don't go. Learning about local cultures, habits and people. .
With the help of locals, we'll guide you through places that are worth seeing. We'll introduce you to local people, you'll have an opportunity to experience a true life of a Sri Lankan. With your hands you'll eat food cooked on fire. You'll ride the local three-wheelers, trains, buses, rickshaws. You'll learn about local cultures and religion. At the same time, you'll help the locals.
We work with local people, and thus help improve their living standard. You'll pay directly to them. Before the journey you'll only pay the guide costs, you'll keep the rest of the money with you and spend it as you need. The price includes the costs of basic needs such as accommodation, meals 3 times a day, permits, visas, vaccinations and insurance (the price does not include any drinking fluid). We're trying to carry out most of the work of a travel agent, which saves our costs. We design the trips based on our own experience. 
Our core principle is responsible traveling.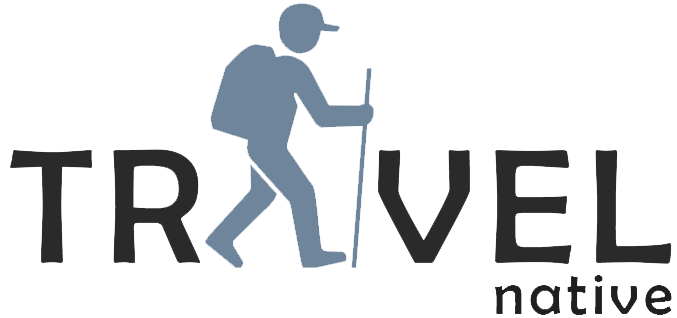 Tour operator

• One package/one price
• You have a courier
• You're enjoying all inclusive
• You're experiencing European standards wherever you are
• All that costs a lot of money
• The money goes to tour operators, hotels, resorts
• Everything is planned
• The tour operator is responsible for you
• You don't need to care for anything
• You don't need to think about anything

Travel Native



• We give you an authentic experience
• You know the places to visit in advance
• You have free programme in the locations (or we'll offer you what to do)
• We tell you where to eat, what to taste, what to try out and where to sleep
• You pay for yourself directly in the place
• You pay to the local people for their services
• There is still room for surprise
• You don't live in a fool's paradise, you see the reality
• You're there for yourself led by an experienced guide
• You travel like locals do
• You eat like locals do
• You sleep like locals do
• You live like locals do

Expedition
• You're there for yourself
• You need equipment
• You need preparation
• You have a guide
• You often find yourself in extreme conditions
• You take greater risk
• You have higher starting costs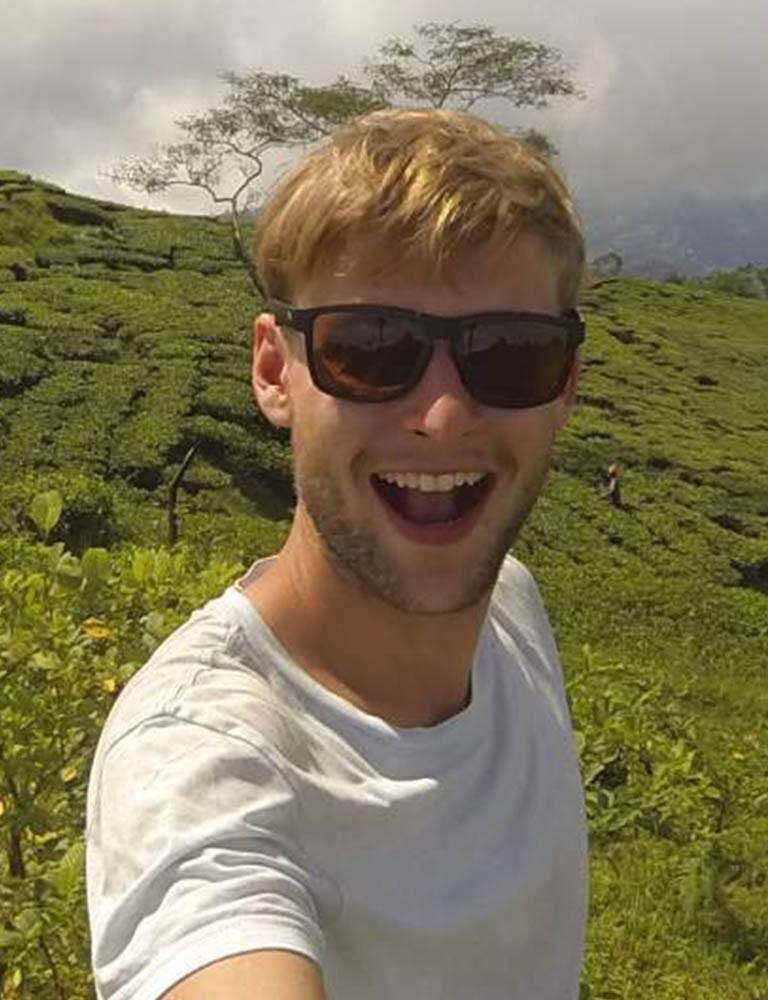 Kuba Frank
Once in a corporation, now an explorer
---
A few years back I wouldn't be sure what to write in this profile. I used to work in a giant corporation in the customer service. I wasn't sure what I wanted to do with my life. After fourteen months I quit and flew to Malaysia with a backpack. I wanted to travel around Southeast Asia for three months and sort out things. By coincidence, I visited 5 countries in South and Southeast Asia. The journey eventually took 12 months. I discovered new places, met amazing people, tasted delicious meals and got to know myself more.

I was most impressed by Sri Lanka and Nepal. Countries with amazing people, who enchanted me with their immediacy and hospitality. Countries with beautiful landscape and delicious cuisine. Countries where we want to take you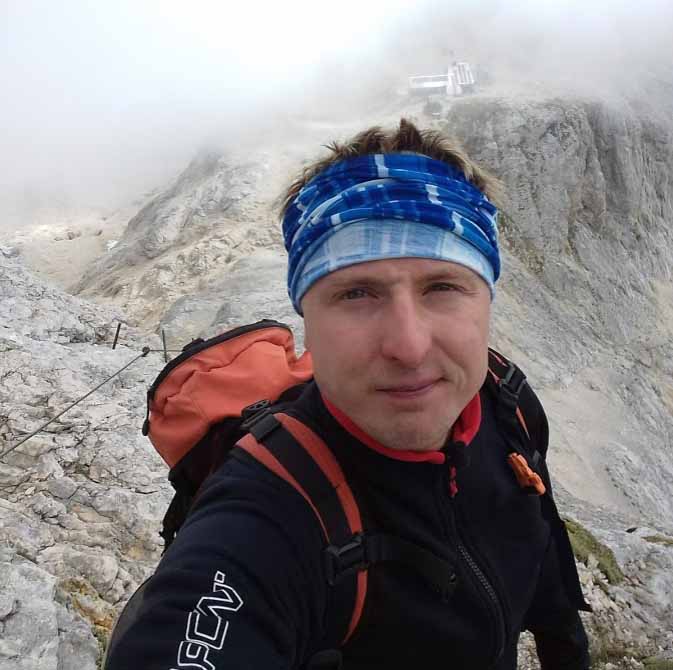 Standa Horák
Marketer, a traveller in heart and soul
---
I'm officially a Slovak living almost 5 years in Zlín, but I consider myself a Moravian. I work in online marketing as a consultant, so most of the time I spend in the office, at meetings or in the car. I like to break this routine by travelling. I've done a 150 km trek in Scotland, I've travelled in Romania, where I lived for half a year, and enjoyed a Frenchman's life in Lyon. I love mountains and travelling to places where tourism has not yet ruined the authenticity of the local atmosphere and the environment. But travelling alone is boring and searching the internet for the best places is also a drag. Therefore, we launched Travel Native with Kuba. We travel with people to real places, without tourists, and enjoy great things with local people at low cost.
Backpack (50l is enough, ideally with a cape), can be used as hand luggage, lighter clothing such as shorts and a t-shirt, something warmer for the trek such as thermal underwear (2 t-shirts with long sleeves, polo neck) 2 t-shirts, polo neck/jumper, jacket (preferably wind-proof, waterproof, but most importantly light), light gloves + cap + hat/baseball cap (space-saving), QUALITY socks + high ankle boots, sleeping bag with a comfort temperature rating of -5 degrees, head lamp (small) sunscreen + sunglasses, space-saving flip flops (slip-ons), poncho (rain coat), bottle for water (at least 1 litre, light) travel insurance policy card + vaccination certificate (to be issued by the doctor during vaccination) + copy of the passport, extra finance, copies of all documents (paper as well as stored online - very useful in case the papers are lost).
2
What should I take not to carry too much?
You need to carry everything on your back (alternatively your things are carried by a paid bearer), please take that into account. You don't need useless things in the mountains – cosmetics, computer, tablet or the whole wardrobe. It also depends on the season, winter months (November to March) are cooler, therefore you need warmer things. There are no showers in the mountains, just a bucket and cold water – all you need is a small towel and a small bottle with shower gel. Sleeping bag is needed in routes with no facilities – if we're going there, we'll tell you before we go. We'll talk about all details in person.
3
Do I need visas to Nepal and how do I get them?
4
What about vaccination, do I need any?
For vaccination make an appointment in a travellers' medicine centre. We have good personal experience with Avenier vaccination centres. You can arrange consultation and initial vaccination using the following website: https://www.ockovacicentrum.cz/cz. The current price list is here: https://www.ockovacicentrum.cz/cz/cenik. For a selection of destinations with recommended vaccination by countries visit: https://www.ockovacicentrum.cz/cz/ockovani-na-cesty.
5
How much money to take, should I change before I leave or when I reach the destination?
Our recommendation is to change Czech Crowns (CZK) to US Dollars (USD) at home. Then you should change dollars in the destination. Sometimes you can pay by credit card (mostly a percentage of the price is added, usually 3-5%). ATM withdrawals are possible, but are charged by a fixed amount + your bank's fee. It is advisable to have some extra money just in case. Our recommendation is 15-20% extra of the total amount (without flight ticket).
6
Where to arrange for travel insurance?
Travel insurance is definitely recommended. You never know what might happen. If you travel a lot and you don't mind paying a little bit extra, we recommend year-round membership in Alpenverein, which also includes insurance coverage. For more information see http://www.oeav.cz/ or you can arrange traditional travel insurance online. There are many providers of travel insurance. The cheapest is Slavia pojišťovna. Below is a link to their online form: http://travel.slavia-pojistovna.cz/Controllers/FormSteps/_TravelSlavia_Step1.php?pid=98268083
7
What is included in the price?
The price mentioned on our website is an approximate sum of all costs of usual life in the destination. The price includes the costs of accommodation, food – three times a day, transport from place to place, entrance fees, reward for the locals for their services, guide fees and our fees. The price DOES NOT INCLUDE the flight ticket (we are happy to recommend the cheapest fares). For the price you will SURVIVE, but most importantly you will ENJOY a true traveller's holiday. The price does NOT include drinks, souvenirs, clothing and other useless things you won't need.
8
Who is a guide and how it works?
We'll take you on the first trip (more about us in 'Who we are'). In the future we would like to leave everything to the locals, who will be able to earn some money for better living. But you don't have to be afraid. We have known them for a long time and we would let them look after our children (if we had any).
9
Dates and number of days
The dates are chosen based on our experience, weather, cultural events, and recommendations of our friends in the destinations. We usually take smaller groups of people (around 6), who need to agree on a date. This can sometimes be difficult but we believe there is always a way. It's similar with the number of days. We have a rough plan for each destination. We won't restrict you in terms of what you do in the destinations. We don't have to be together all the time like a group of schoolchildren. But if you want to go somewhere else for a different number of days, maybe it's better to go on your own. Again, there is always a way.
10
Number of travellers + free places
The best is a group of 5 to 7 people. Free places are always announced on our website and on social networks.
We're travelling to less developed countries with different fauna and flora. We won't be trying to make you believe that there are no risks. There are some. We are aware of many of them, therefore, we are planning everything to avoid them. We won't list them all to make you worried. But if you are interested, we will discuss everything in person and explain what to expect. We have two rules in this respect. It is counter-productive to think about the risks too much and eventually invite them. You can be hit by a car in front of your house.
12
Is there a guarantee of an unforgettable traveller's holiday?
We believe that gaining experiences is a key aspect of travelling. Therefore, we started to offer these opportunities. There is only one guarantee: We'll do everything for you to enjoy the journey with us and to experience something unforgettable...