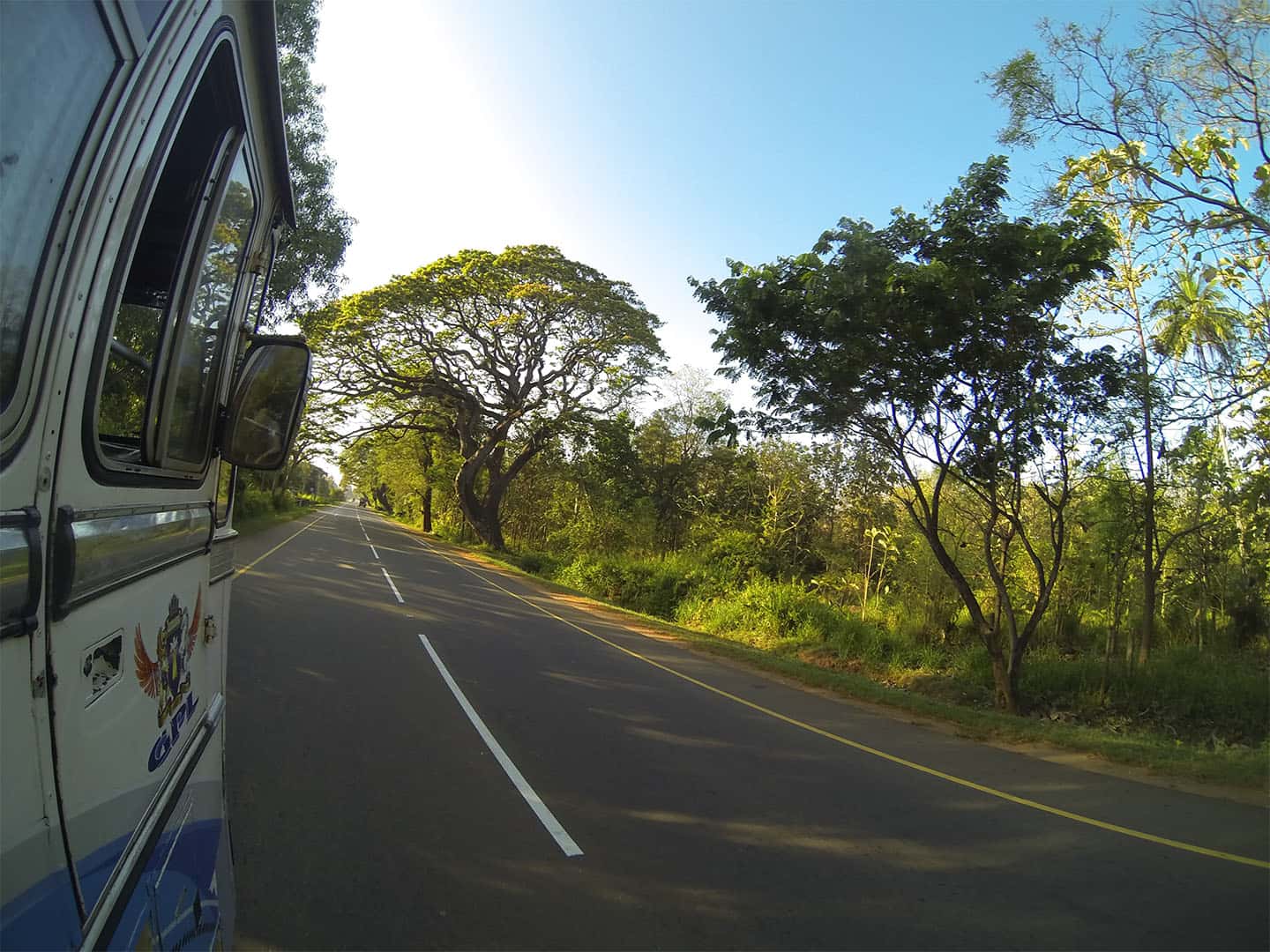 We'll explore the island together and showi you the best it has to offer! This includes its wonderful people.
Take a ride on a train and watch endless tea plantations through its open doors.
See ancient stupas in the royal city of Anuradhapura.
Dive its colorful coral reefs.
We'll provide you with a sample budget so you know how much you should plan on spending.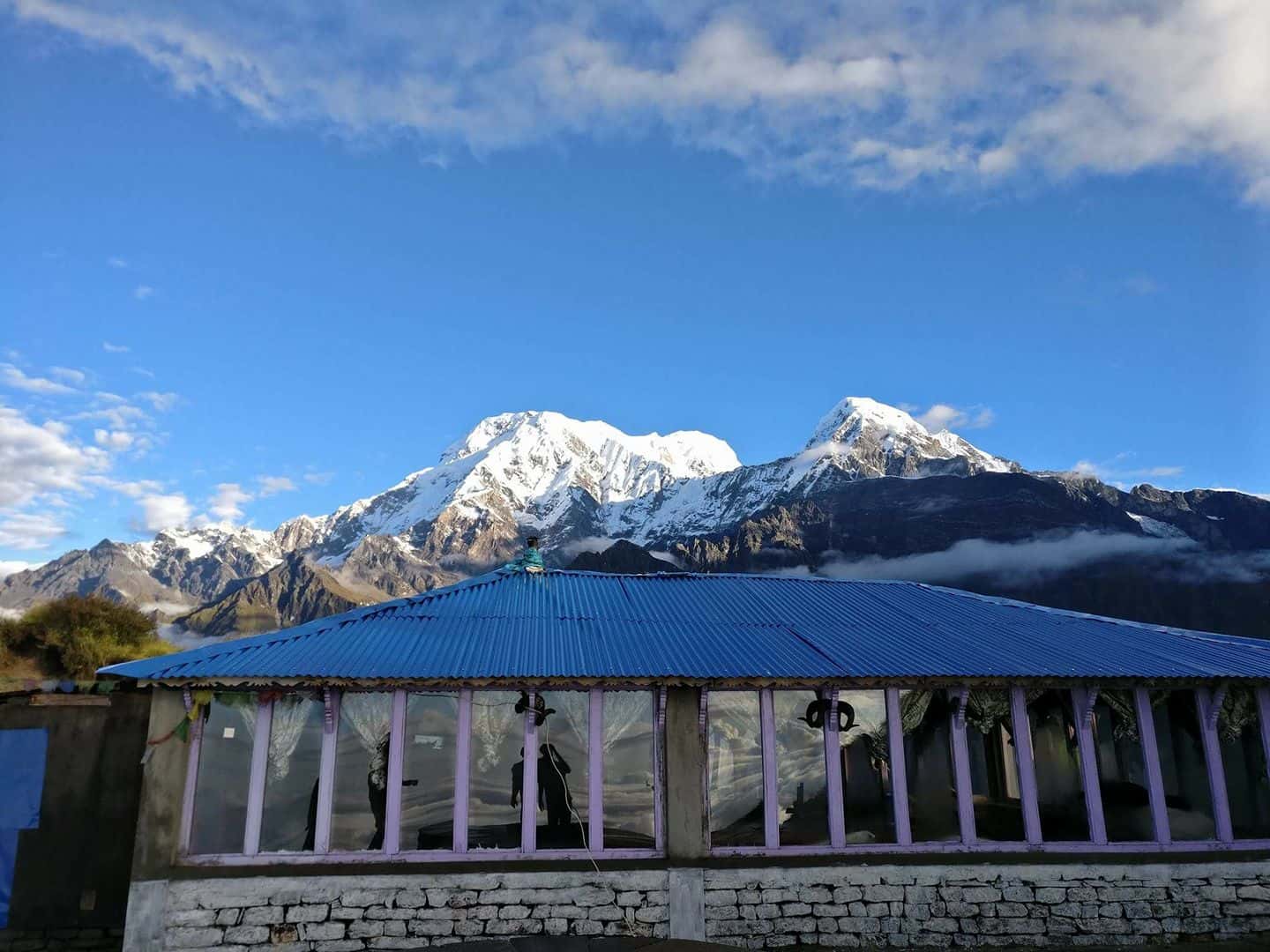 A journey on which you can taste the rich Nepalese culture, mountains, water, and especially amazing food.
You'll see the highest mountains on our planet.
You'll experience the hard life of local people.
You'll raft down a glacier-coloured white water river.
You'll meditate in the middle of virgin nature.
We`ll provide you complex information about costs and prices in the country.
Real traveling
Traveling full of unforgettable experiences
Learn about local culture, food and local people
Unique places and a friendly atmosphere
No hotels, resorts or laying around on the beach all day
Come with Us to Nepal in April and May

After arriving in Kathmandu you will experience a true cultural shock. You will experience local transport, pollution and life. We will stay there for a short time and move on straight to Pokhara, where we will start a beautiful ridge trek up to 4500 m. After returning, we will have mountain relaxation in the hot springs, followed by rafting Lower Seti. It will be a joyride, so come with us!
What is travelling with us about?
Forget multiple-star hotels, don't expect five-course menus, don't look forward to luxury and idling around resorts. Traveling is expensive only for those who think it has to be. We all have the same tongue, a pinkish one. 
Traveling is about discovering places where other people don't go. Learning about local cultures, habits and people. .
With the help of locals, we'll guide you through places that are worth seeing. We'll introduce you to local people, you'll have an opportunity to experience a true life of a Sri Lankan. With your hands you'll eat food cooked on fire. You'll ride the local three-wheelers, trains, buses, rickshaws. You'll learn about local cultures and religion. At the same time, you'll help the locals.
We work with local people, and thus help improve their living standard. You'll pay directly to them. Before the journey you'll only pay the guide costs, you'll keep the rest of the money with you and spend it as you need. The price includes the costs of basic needs such as accommodation, meals 3 times a day, permits, visas, vaccinations and insurance (the price does not include any drinking fluid). We're trying to carry out most of the work of a travel agent, which saves our costs. We design the trips based on our own experience. 
Our core principle is responsible traveling.
1. Getting to know each other
Perhaps we'll meet over a talk about travelling, perhaps you'll browse our website. If you are interested in what we do and where we guide, call us or leave us a note , we'll get back to you. We'll discuss where you could travel and we'll advise you on everything.
2. Before the journey
We'll meet in a group of 6 to 8 people. We'll have some tea and we'll tell you how it works, what the country is like and what the locals are like. We'll advise you on flight tickets and you'll know what to take with you and which vaccination to undergo. We'll sort out the formalities, you'll pay the guide costs before we depart, you'll have the rest of the money with you. We'll set your expectations. Doing things at the last minute is not the best way; therefore, contact us no later than 45 days prior to the journey.
3. Your journey
We'll start at the airport. We'll board the plane and start our traveller's holiday. You'll spend a few weeks in an exotic country, you'll be guided by local people, sometimes it'll be adventurous, sometimes it'll be relaxing. After arriving back in the airport, we'll say bye for the moment.
4. After return
But that's not the end of it. We'll meet a few times, you can describe your experiences or suggest what you would improve. And don't worry, we'll let you know about our next exotic journey.
WHAT OUR FELLOW TRAVELERS SAY?
Thank you for organizing a well-prepared trip to Nepal and the pilgrimage service of Jakub and Standa. Thanks for their willingness, professionalism, knowledge of local customs and conditions, traditions and patience. Thank you for the wonderful experiences and I look forward to another trip with them, this time in Sri Lanka :)

I highly recommend it to all who do not want to travel and explore the country from a traveling train. To learn a foreign country, you usually have to spend more than 22 days in it. Perhaps you won`t even visit all places, however with Kuba, you will learn much more than with any travel agency or by traveling alone. For such a short time, you will not find locals who will let you live, eat and possibly work with them. And if you get closer to yourself and you live with them, you will know with your own eyes as I do lives in Nepal.

We have chosen to explore Nepal as a group of adventurers who have not known much before departure. What, however, was magical is that we all became friends, even though we all had a totally different vocation in life. We all get connected by the force of the concept of guys from TravelNative. This is the way that can be made only by people who really want to know, to be tolerant and personified to deserve the beauty of nature and their culture. We are all human, and we are all able to do it. It was an unforgettable month. Thank you!

In November 2017, I visited Asia for the first time, and I am glad that just under the guidance of Kuba and Standa who, with extraordinary fervor and dexterity, have proven to me that I could enjoy the miraculous nature and distant culture of Nepal all the time. Naturally, none of this would have been possible if the impeccable atmosphere that was created by all the fellow travelers was lacking. I most appreciated the work of boys when there was an unexpected hitch (in a country like Nepal lurking at every corner). Without unnecessary postponements, and especially with a cold head, they embarked on a solution. The advantage was the fact that they know many local people. Let photos talk about that. So Kuba and Standa thanks! I look forward to another adventure.
TravelNative – Vacation in Nepal and holidays in Sri Lanka